The Most Accurate Frozen Sections Processor
The cryoEMBEDDER® System represents a meticulous, yet simple and extremely fast embedding process for frozen sectioning.  Its design is safe and ergonomically friendly for the technician.  The instrument is virtually unbreakable, has no disposable parts and a life-time warranty.  It's designed to adapt to all makes of cryostats and provides an eye-level view of specimens during the embedding process.  It's efficient, fast, accurate, economical, indestructible and it works.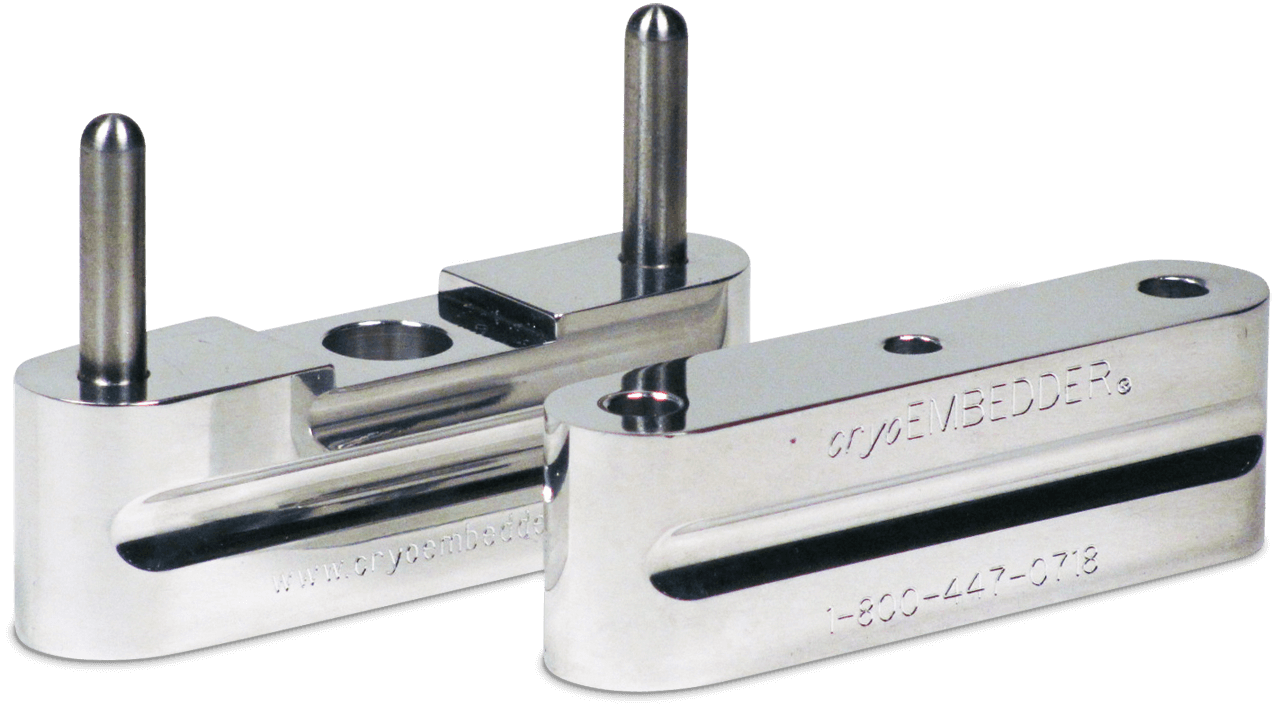 What the Doctors are Saying
It's practical…it works! I am in favor of anything that improves the efficiency of my operation. I believe that eventually all labs will incorporate this unique procedure for tissue processing. The cryoEMBEDDER®, once tried, will become an essential part of Mohs surgery and a useful tool for all frozen sectioning. I highly recommend this technique and give it my endorsement.

John W. Gerwels, M.D.
Dermatologist, University of Utah
I have hired Jackie for her consulting services five years in a row to train technicians, condition machines, evaluate lab conditions for inspections and help with troubleshooting issues. It has definitely improved our operation here.


Ken Takegami, M.D.
Dermatologist, Adult & Pediatric Dermatology
Never before in my 15 years as a Mohs surgeon have my slides had such a dazzling clarity and wonderful cellular detail: freedom from the annoying artifacts which had previously plagued them; consistent, beautiful staining; and rapid attainment of whole sections with complete skin edges. I have been simply delighted with the improvements Jackie and her cryoEMBEDDER® have made in my Mohs operation.


H. Michael Duke, M.D.Dermatologist, Advanced Dermatology Center
Advantages of the cryoEMBEDDER® System.
The cryoEMBEDDER® is a revolutionary device used to assist in the preparation of fresh tissue for frozen sectioning. Because of the increased use of IHC (immunohistochemistry) on frozen sections there is a need for a fast and accurate method for processing tissue.
The advantage of the instrument is quick and precise tissue sample preparation which allows for immediate and accurate diagnosis of slides. The cryoEMBEDDER® increases efficiency by giving the technician an eye-level view of the specimen during the orienting and freezing process and aligns each block parallel to the cutting blade.
The tissue begins to freeze the moment it is placed upon the embedding disc and does not thaw when the warm embedding medium is applied; in fact, the temperature of the embedder actually begins to freeze the medium as soon as it comes in contact with the instrument.
cryoEMBEDDER® Online Training
The online cryoEMBEDDER® training library is all new and built to make training accessible to all members of your team without the hassle of having to bring out a trainer onsite.
This training provides you access to all training materials, walkthroughs of lab procedures start to finish, and a video library of techniques that you can use at any time.
Setting Up a Lab
A Day In the Lab
Advanced Embedding Procedures
Mapping Inking & Cutting
Cleanup
Features of cryoEMBEDDER®

No Open Containers of Liquid Nitrogen are Required

Small Enough to Sit Down Inside Crystat

Spcimen Can Be Held At Eye Level During Freezing


Specimens Can Be Embedded Without Division

Multiple Specimens Can Be Cut at One Time

Adapts to All Makes and Models of Cryostats

Address
cryoEMBEDDER®
Jackie Marsing
3562 Avondale Drive,
SLC, 84121
The cryoEMBEDDER® was first introduced to the public at the ASMH and NSH conventions in 1998. Since then over a thousand units have been placed in hospital labs, clinics and private offices all over the world such as Johns Hopkins, Mayo, Cleveland Clinic, UCLA and Huntsman Cancer Institute. This instrument is benefitting labs in Australia, New Zealand, Brazil, Israel, Canada, England, Holland, Germany, Puerto Rico and the United States.
Jackie Marsing developed and designed the cryoEMBEDDER® and manages the day to day operations for the company. She has been a registered Histo-tech since 1975 and specialized in frozen tissue preparation since 1993. She is a member of the ASCP as well as faculty/trainer for the ASMH and ASMS. Jackie assists doctors in setting up in-office labs for Mohs surgery, dermatopathology and trains technicians in the skill of processing frozen tissue in all kinds of pathology labs. She has developed a 2 minute H & E stain that is economical, beautiful and, of course, fast.